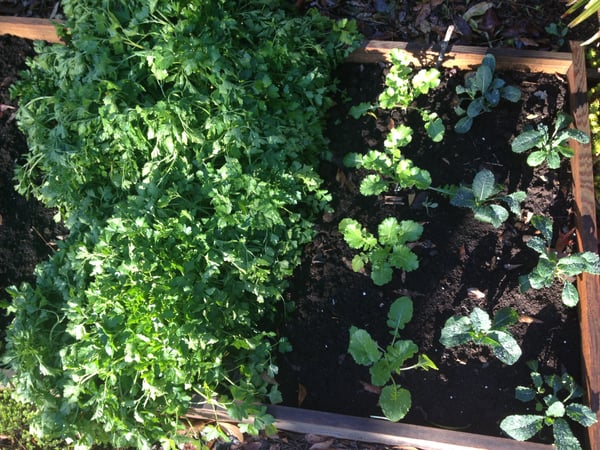 Grocery stores make life incredibly convenient, but there's still a small part of us that yearns to get back to the land. You can do this by livening up your space with house plants, but we believe in you to try your hand at vegetable gardening.
In weeks past we've talked about why raised garden beds are the next step for plant parents and about smart plant placement in a raised bed garden. Today we caught up with resident Atlanta gardening expert, Ross Davies, to chat about what to know before starting your first veggie garden.
Plant Those Herbs!
Herbs are a pretty easy start, and early spring is a great time to get them in the ground (or a pot!). Herbs add flavor to your dishes, and fresh ones add so much more than their dried counterparts. To get the most out of your herb garden, plant it near the kitchen. Whether in containers or directly into the ground, you'll want herbs easily accessible.
"You're not going to go down into your garden every day, especially if it's removed from your house. Herbs are something that you want to be convenient if you need them to season your supper."
Out of Sight, Out of Mind
Speaking of crops on hand, it's best to be aware of the different plants you're putting in the ground and how often you need to check on them – daily, every other day, or even weekly.
"I recently spoke to a gentleman who says he plants his okra next to his driveway," Ross said. "Okra is one of those crops that can go from perfect to inedible and hard within a couple of days. This way he checks it each evening when he gets home instead of going all the way to his garden."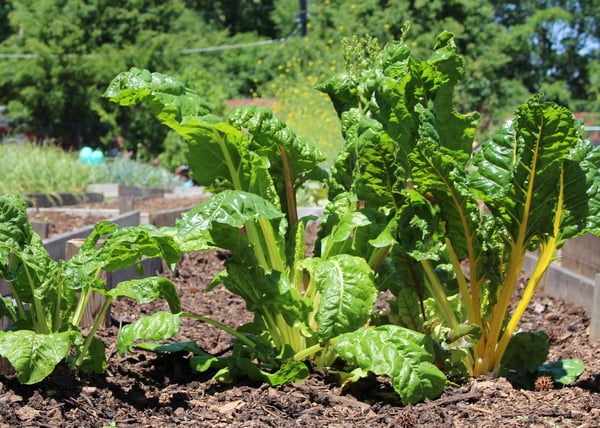 It's smart to be mindful of how checking plants will fit into your schedule as a first-time vegetable gardener. Do your research ahead of time to determine how much of a strict schedule your plant selections will require.
Hard-to-Kill Plants
Specifically for first-time vegetable gardeners, Ross offered recommendations for crops that are easy to grow and don't require years of gardening expertise.
"It's hard to mess up lettuce, radishes, broccoli, arugula, and green beans," Ross suggested. "One of my favorites is one that my neighbor turned me onto. It's a yellow wax bean…and they're delicious. They grow on a bush, so you don't need runners or things like that."
Your Money's Worth
"I always plant in my garden what's expensive to buy in the grocery store," Ross commented. "Yellow, red, and orange bell peppers. I'm in love with patty pan squash and heirloom tomatoes, too."
Ross noted that if you buy heirloom tomatoes in the grocery store, they can be anywhere from $3-$5 per pound. "They're also pretty difficult to find unless you're shopping at the farmers markets."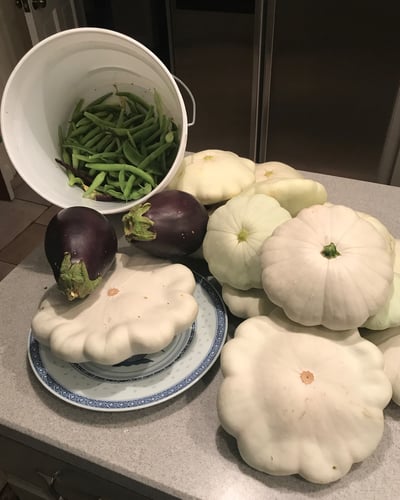 Fresh herbs are another pricey item you can take off your shopping list by adding them to your garden. In fact, many grocery stores sell common herb plants – such as mint and basil – directly within the produce department.
By growing your own versions of these high-dollar produce items, you get the satisfaction of knowing they were grown with love, plus you just may try a new, adventurous variety of vegetable.
Where to Find Unique Veggie Plants
While your garden supply store likely stocks some great options, out-of-the-ordinary veggie varieties require more careful searching.
During the spring of each year, Master Gardeners typically host local plant sales. At these sales, you'll be surrounded with volunteer gardening experts and vendors selling everything from rose bushes to garden art.
Mixed among the whimsical selection, you'll also find a variety of rare vegetables and herbs from specialized vendors. Experts who will be happy to help you select the best ones for your environment and flavor preferences.
Search the Super-Sod calendar for the Master Gardener shows that we'll be attending this spring.
From the Ground Up
Though starting a vegetable garden can begin in the native soil, it's easier to start with a raised bed or containers for your first go-round. It involves no tilling and fewer weeds (if you use the right kind of compost and raised beds).
"Even for North Georgia it's a little early for some people to start planting for the spring," Ross said on March 29. "But since I'm raised bed gardening, I cheat a little bit with my tomatoes. The soil is warmer, and I figure if we get a frost I can always go cover them with plastic."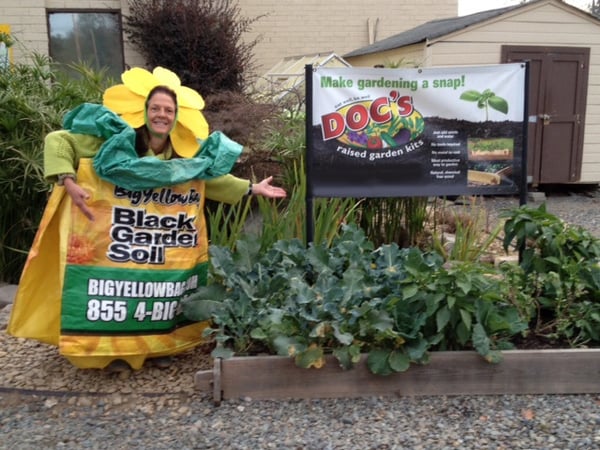 Ross models her favorite planting medium and Doc's Raised Bed Garden Kit.
To follow Ross' recommendations and start gardening ahead of schedule, check out Soil3 and Doc's Raised Garden Kits to start your first successful vegetable garden!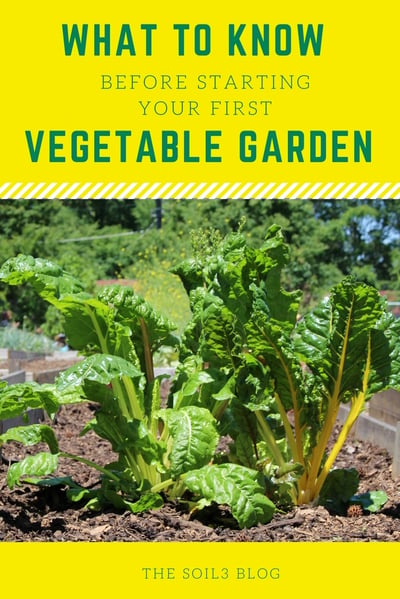 Topics: Raised Bed Gardening, vegetable gardening, Seasonal Gardening