Choosing the perfect gift is no easy task. We're here to resolve questions about sizing and the fear of if your delivery will arrive on time. Here are 7 reasons a BigYellowBag full of Soil³ organic compost will make the perfect gift for a gardener this holiday season.
1. It's the gift that keeps on giving to a garden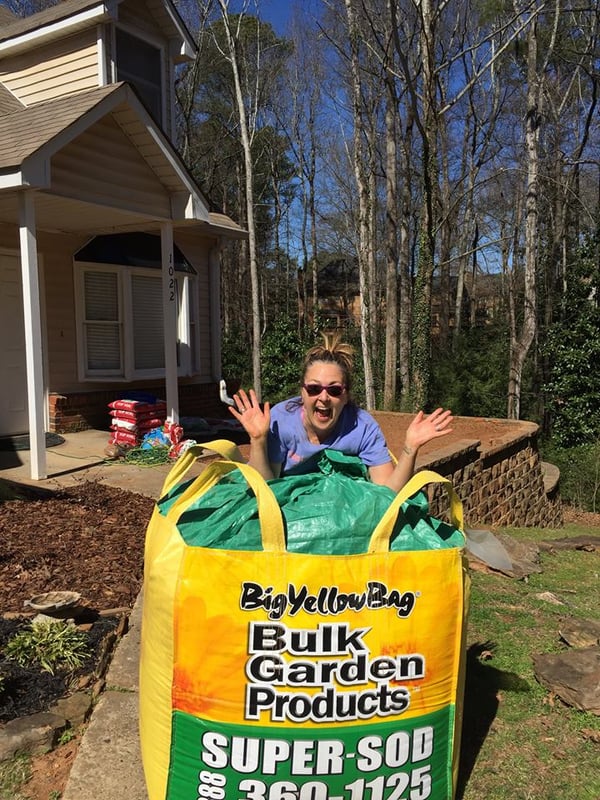 Soil³ is brimming with nutrients and offers organic matter that fertilizers can't provide. Apply Soil³ as a topdressing to your trees, shrubs, flower beds, vegetable garden, and more - the nutrient-rich soil provides what your plants need to thrive year-round.
We've even used the same batch of Soil³ in raised beds for 4 years without applying any additional amendments. The vegetables still grew with ease!
Soil³ also has four times the water retention abilities of typical Southeastern soil. It will save water while providing soil structure, and those with heavy clay soil shouldn't worry. Adding this organic humus compost helps improve drainage as well.
2. The BigYellowBag is already wrapped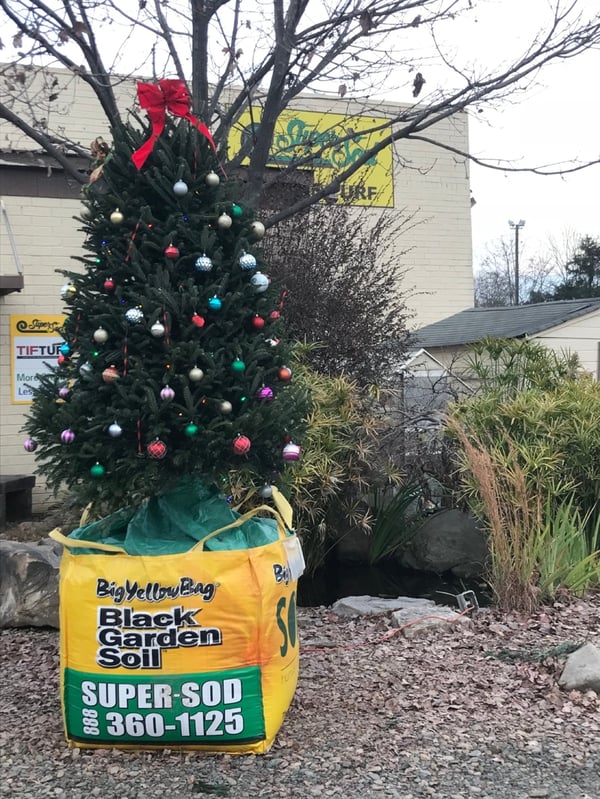 A cubic yard bag of Soil³ is every bit as cheery in the holiday season as it is during the spring. With its bright yellow, sturdy straps and thoughtfully tied green tarp, the packaging of a BigYellowBag rivals a department-store-wrapped present. Plus, there's no extra charge for this packaging. (The trimmed Christmas tree isn't included, but we encourage adding one for extra holiday cheer!)
3. Return the gift bag for a $5 discount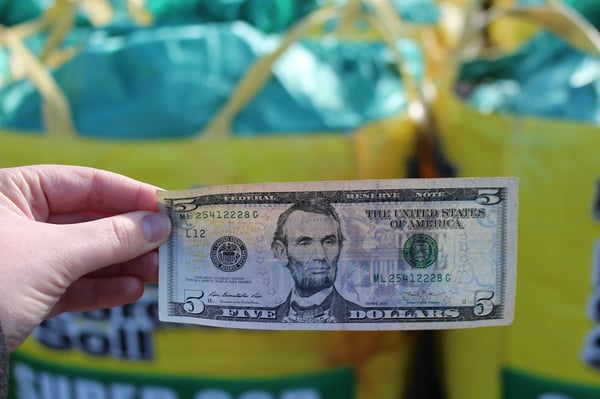 Are you the sort of person who recycles a perfectly functional gift bag the next year, provided it still looks nice? This cuts down on waste and gives you a few more bucks to spend on the gift itself.
Thankfully, the BigYellowBag provides even more lasting value than a name brand Hallmark bag with extra glitter.
When the gardener is ready for their next Soil³ delivery, they can let us know they have an old bag to return. We'll give them $5 off that next order.
4. Soil3 can keep you busy during Christmas vacation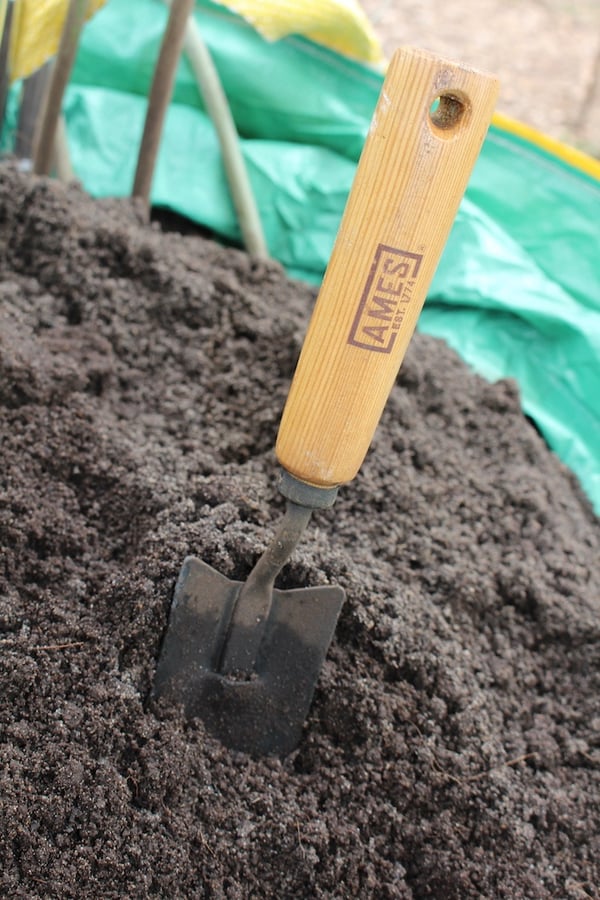 Restless during those Christmas-to-New-Year vacation days? We know gardeners like to stay busy. When hands aren't covered with Christmas baking flour, plunge them into this chocolate-cake-mix-textured soil to get a head start on the spring growing season.
5. If you would rather stay in, Soil³ is ready for later use
Unlike plants gifted to a horticulture enthusiast, the BigYellowBag won't require immediate attention.
When temperatures are low and you much prefer time by the fire, rest easy in knowing the Soil³ compost is ready to get growing whenever you are.
6. Our delivery rivals prime service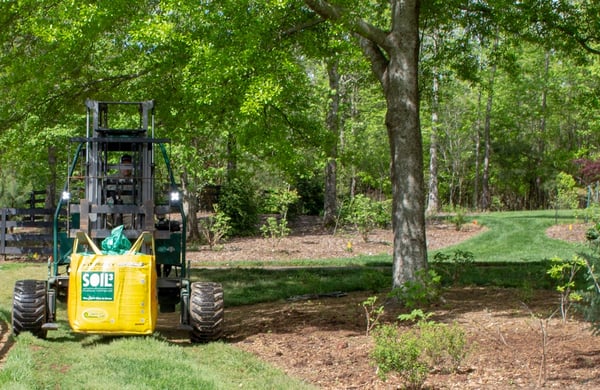 You can purchase BigYellowBags with the click of a button online and will hear from us within a day to set up the delivery (available Monday through Friday during the month of December). Delivery is included in the price per bag. Plus, you'll have the satisfaction of knowing the bag will arrive on time, even if you're not home.
Just mark an X with garden tools to signal where you would like it placed. You'll receive an email with a photo of the bag placement from our driver. Doesn't get much better than that! Read all about the easy delivery process here.
7. It fits under the Christmas tree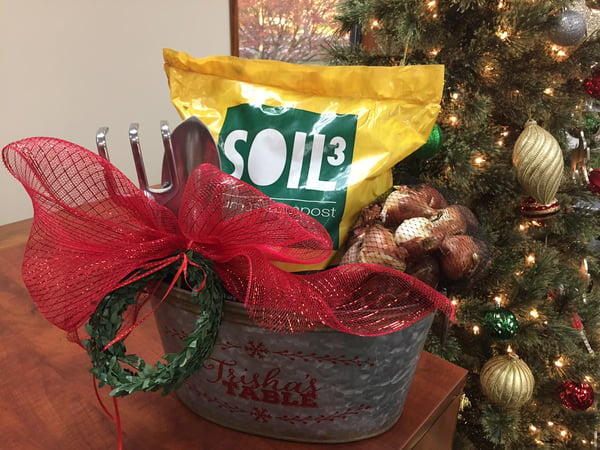 If you prefer to fit surprises under the tree for Christmas morning, we have a solution. Stop by your local Super-Sod to pick up a gift certificate redeemable for any time of year you want that BigYellowBag to appear magically at your favorite gardener's home. They can schedule the delivery when it's convenient for them.
We challenged each Super-Sod store to come up with the most creative way to gift wrap a small bag of our powerful compost. Head over to our Facebook page to see what they came up with. (Note: we now offer adorable Mini Cubes instead of the small bags pictured here.)
See your favorite store's idea here.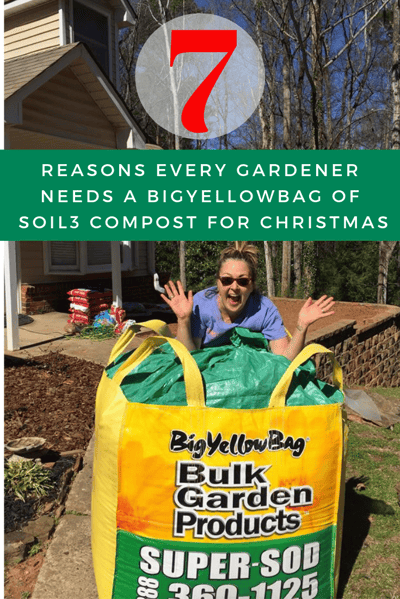 Topics: Raised Bed Gardening, Seasonal Gardening, Gardening, landscaping