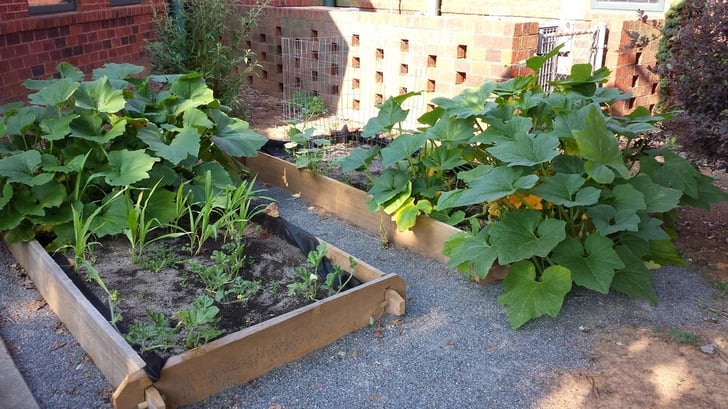 If you haven't heard, millennials have made house plants trendy again. There are several theories as to why this is. Could it be because a houseplants require much less time and emotional investment than a pet? Because the young folk (including myself) are pushing back milestones of adulthood and want to feel the responsibility of being a plant parent? Perhaps it's simply because plants look good on Instagram.
Regardless of the reason, the rise of popularity in houseplants has grown following a fascination with food and its origins. The local food movement stretches across the country. As we check labels and frequent farmers markets, we diligently search for the story behind food.
What, you may ask, is better than telling the story of food you bought? Having a story to tell about the food you grew. The feel of earth between fingers is one that we've begun to miss as each generation becomes more removed from the farm.
Some plant parents start with growing herbs on the kitchen windowsill. Once you've succeeded in rearing herbs, you may wish to start venturing to hardy, outdoor plants. However, this isn't the easiest option if your backyard space is limited and your native soil is subpar.
The simple solution to this problem is a raised bed garden.
Raised Bed Benefits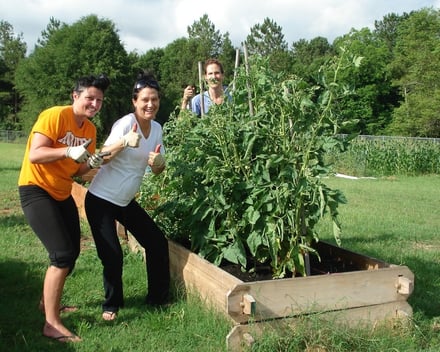 This option requires no digging and only a little light construction work. Raised bed gardening is excellent for beginner plant parents because you can start gardening earlier in the spring and use otherwise uneven ground.
With the environment in mind, raised bed gardening also conserves resources. Because water is contained to a specific area, you won't waste that precious H2O watering the rows between plants. If you use fertilizer, the leveled box and soil contain the nutrients and prevent runoff.
Finally, the conserved space of a raised bed allows for the planting of multiple vegetable varieties without the worry of having to step over rows. You can grow a nice garden by planting a variety of vegetables within a small space. Try square foot gardening and plan your plants with this handy online tool.
Planning for a Raised Bed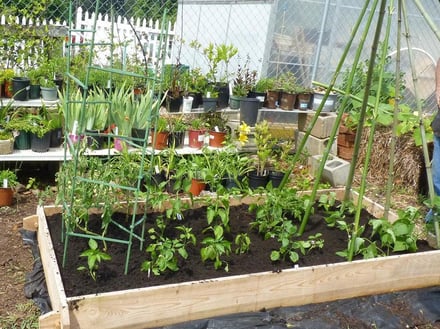 First, you'll need to take into account the space available and the desired size of your raised bed garden. Make sure it's easy to maneuver around the space. For easy plant access, avoid placing the bed in a corner or against a wall.
You'll need to ensure you build it in time for growing season. In the South, we can get at least 3 good growing seasons within a year. We suggest having the garden in place before the end of March for the best results.
Finally, gather your materials and begin construction. There are several online tutorials available for creating your own raised bed.
You can follow those tutorials for building your own raised bed, or you can simply have one delivered to your home, ready to assemble.
Filling Your Raised Bed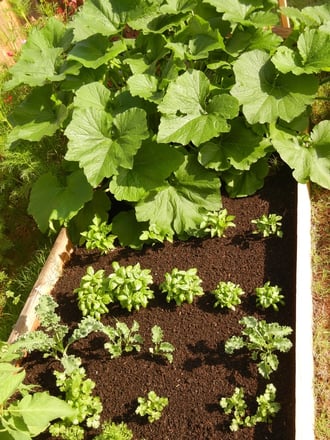 When the wooden portion is finished, be sure to select a quality soil with which to fill your bed. Trust me, the investment in soil is key in raised bed gardening. Make certain the soil is weed-free so you don't spend unnecessary time pulling or spraying weeds.
Learn why having great soil is optimal.
If you're in Georgia, North Carolina, or South Carolina, check out Doc's Raised Garden Kits. The garden bed requires no tools for assembly and comes with bulk organic compost in a BigYellowBag. The Soil3 compost is OMRI Listed for organic gardening, and local delivery is included. I know you're thinking, "It's even better than Amazon Prime."
Just Getting Started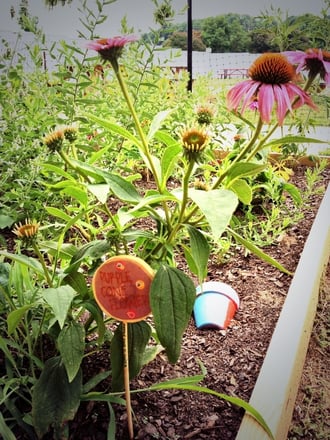 Now that you're aware of the benefits of raised bed gardening and what you'll need to get started, follow along as we explore more ways to begin an outdoor gardening adventure and begin growing your own food.
Subscribe to the Soil3 blog below for more.