It's the time of year when our toes start to see the sunlight again and our pale legs surface from beneath the shielding layers of winter. While some extremities are only now getting some sunshine, it's the time when our hands are covered with trusty gardening gloves. Dig those well-worn friends out of the shed, shake them to make sure no insects have taken up residence, and get to gardening!
You may be focused on getting those gorgeous annuals in the ground and preparing your raised bed garden for spring plants, but you can't forget your faithful landscape plants in the process. If you have some extra soil left in your cubic yard BigYellowBag of compost, this is a great solution to use up the last little bit.
While they're already established, a little love on the surface will help your trees and shrubs flourish in the current growing season!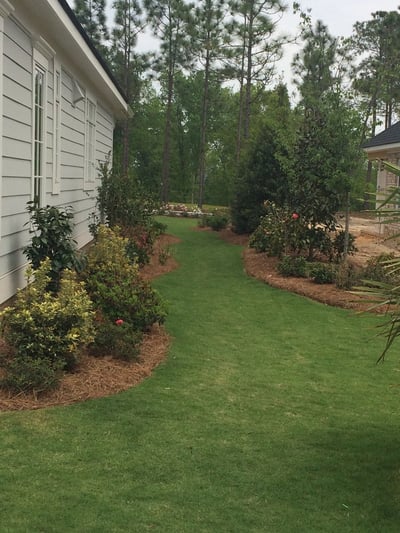 Follow these simple steps to Topdress Trees and Shrubs with Compost
Purchase an organic soil amendment such as Soil3 organic humus compost to provide natural nutrients to your plantings.

Spread compost underneath your trees and shrubs. However, be careful to avoid the roots at the base of the plant (buttress roots). This is one of the places that a tree exchanges gas and you do not want to smother it!

Extend the compost around the width of the tree or shrub to reach the diameter of the canopy of the plant. Leave plenty of breathing room for those buttress roots where the plant absorbs water.

Compost is not mulch, it is nutrition. Top off with a layer of mulch to keep the moisture sealed in and to suppress weeds.
Now that you're armed with all this knowledge, you can order your BigYellowBag of organic humus compost for topdressing your trees and shrubs. Find your nearest Soil3 dealer by clicking below.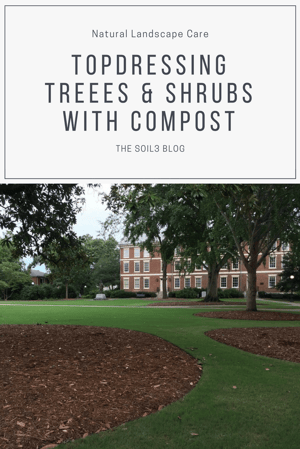 Topics: Topdressing, shrubs, Trees, ornamental gardening