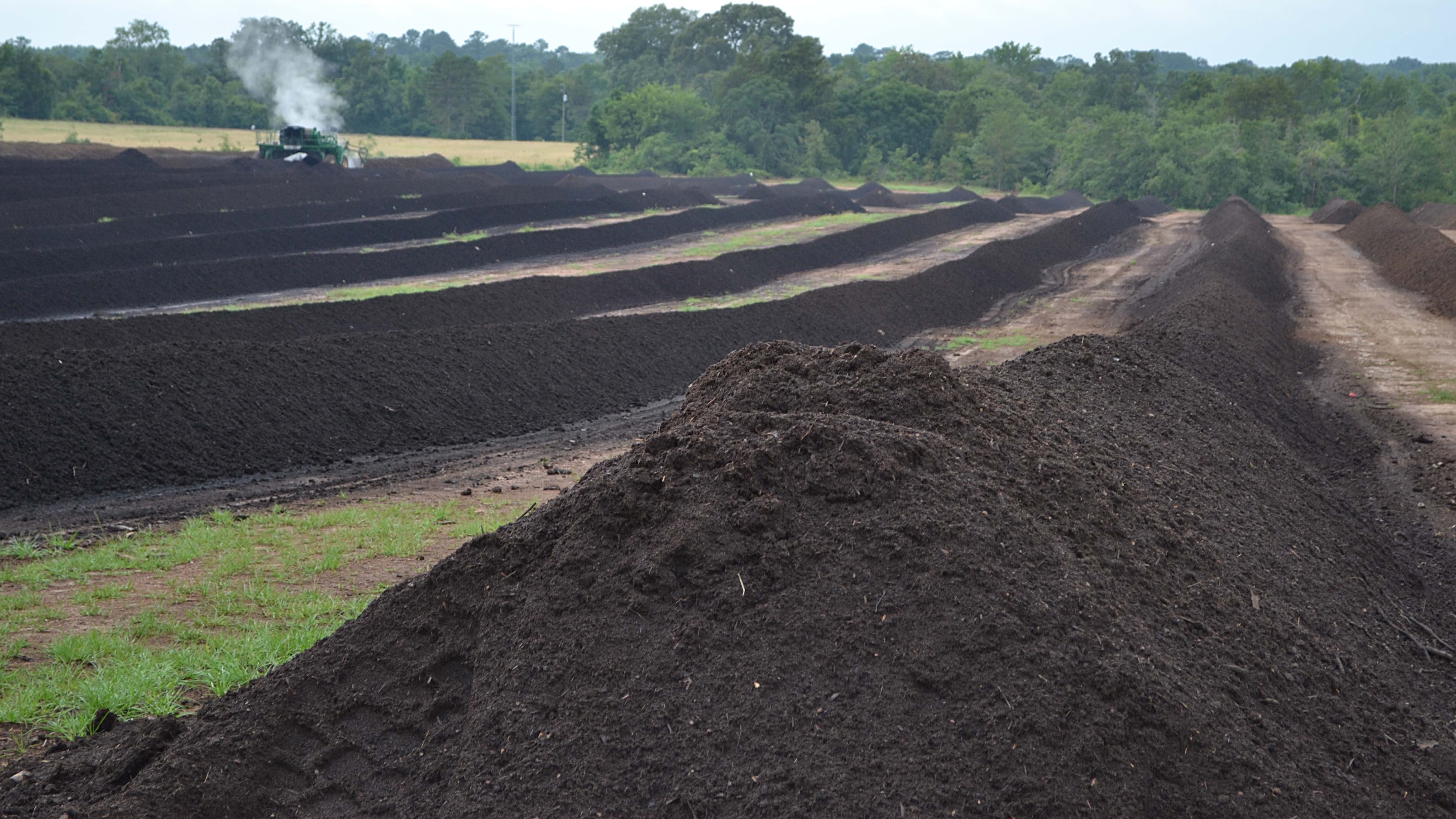 If you haven't heard, this week is International Compost Awareness Week (ICAW). Since 1995, countries around the world have celebrated compost during the first full week of May, and we couldn't help but join in the fun.
If you're looking for a way to celebrate your favorite recycled organic material, take a look at three ways to pitch in!
Start Saving Your Compostable Waste
You can start your own compost pile or bin in the back yard by adding old blooms, produce, coffee grounds, grass clippings, and even recyclable paper napkins to a container and turning the contents every few days. This will help heat distribute throughout the container and lead to decomposition.
You can find a basic tutorial for composting from Joe Lamp'l here.
Beware! The smell will vary based on your inputs and likely won't smell great. Plan accordingly and keep your compost bin out of the way so it doesn't upset your neighbors or any backyard BBQs you have planned.
However, even long months of composting all of your organic materials will leave you with only a small amount for gardening or adding nutrients to your lawn.
To supplement your homemade compost supply, choose a quality, OMRI Listed® compost that's been heated to at least 160 degrees Fahrenheit to bake out the weed seeds. We created Soil3 for the purpose of supplying large quantities of quality compost, and as a bonus it doesn't smell bad at all!

Plant Something New
If you already have some compost – whether it's store-bought or homemade – it's time to celebrate by growing something new. Compost improves your native soil and makes it healthier for today and for the future. As a matter of fact, the 2018 theme of ICAW is "Compost! Building a Better Future."
You can contribute to the health of the soil and your friends and family by planting a new vegetable for the summer and experimenting with how to serve it. Have you ever tried eggplant? Are you itching to plant strawberries? Ever wondered how cucumbers grown in the garden compare to the kind from the store?
It's your turn to find out! Even if you don't have the ability to commit to a full garden right now, you can begin a container garden on your back porch to expand your gardening portfolio.

Share Your Love for Sustainability
If you already have a garden and claim a compost bin of your own, use your influence to share this information with others!
Many people don't understand the logic behind composting and have no idea about the initiatives happening in their cities to reduce the effects of waste. Share this blog post, articles from the Compost Foundation, or even pictures of your own composting practices to raise awareness.
To give you some inspiration, we'll share one of our favorite composting videos that explains just how our Soil3 organic humus compost is made!
Happy International Compost Awareness Week, soil-loving friends!
Share your own garden and be sure to tag us on Instagram, Facebook, and Twitter so we can share in the sustainability wonder!