You may know the benefits of Soil3 humus compost, but it's likely you don't know the full story behind why this rich humus compost was created. Today we're sharing how Soil3 came to be and why it works as an outstanding soil amendment.
Why Super-Sod Needed Great Soil
Way back in 2008, Super-Sod produced phenomenal turfgrass for yards and harvested it on their farms (just like they do today). By taking expert care of the fields and ensuring sod quality, beautiful rolls of grass would travel from the farm each week to grace the lawn of a lucky homeowner.
However, the stubborn and long-depleted soil of Georgia, North Carolina, and South Carolina caused the healthy grass to soon fail because the ground did not possess the much-coveted nutrients required for success. Despite faithful watering practices, some grass just refused to adapt to its new environment.
This sparked an idea in Ben Copeland, Jr. He made it his mission to create a soil amendment that would help the grass thrive in otherwise unforgiving dirt.
Finding the Right Formula

Ben began to craft compost; however, the recipe was not as simple as separating scraps and turning a pile of composting material. Finding a way to produce tons of compost with consistent quality took years of careful experimentation and development.
After years of testing the right temperature and the perfect ingredients, the formula was finally ready to share with the world.
They named the product Soil3 (read "soil cubed") and determined to deliver it in a cubic yard bag. (Get it? Soil cubed in a cubic yard?)
The Science Behind Why It Works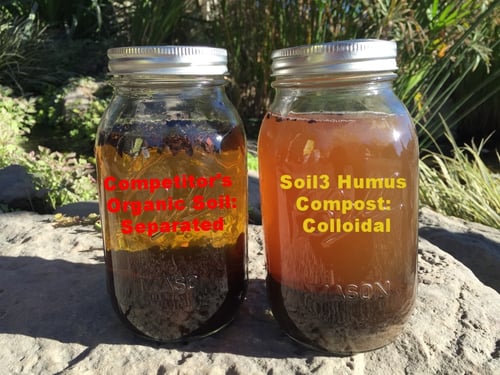 Though the BigYellowBag packaging of the bulk compost is ingenious, it's really what's inside the bag that makes it shine.
As a soil amendment, Soil3 helps build soil structure because it is humus compost, meaning the organic matter is broken down to its smallest particle form. This humus compost formulation means Soil3 has the ability to improve aeration in soil, neutralize pH, and even increase nutrient retention thanks to its high Cation Exchange Capacity.
Because the compost is turned and wetted regularly during its 3 months at our composting facility, it heats up to at least 160 degrees to bake out potential weed seeds, while micro-organisms such as mycorrhiza, actinomycetes, and non-symbiotic nitrogen-fixing bacteria are added to the soil to grow healthier plants without the use of chemicals.
In fact, Soil³ is OMRI Listed® for improving soil for organic gardeners. That means you can have peace of mind about a natural lawn or garden approved by the Organic Materials Review Institute.
Digging Deeper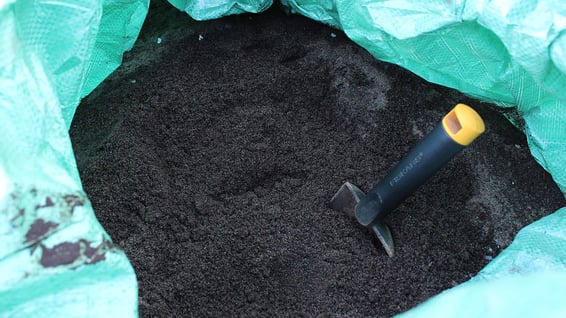 If you're just as fascinated by the science of Soil3 as we are, check out this educational video that explains the relationship between Soil³ and Agronomy.
If you're just ready to get your hands dirty, order your cubic yard BigYellowBag of Soil3 at your closest Super-Sod location.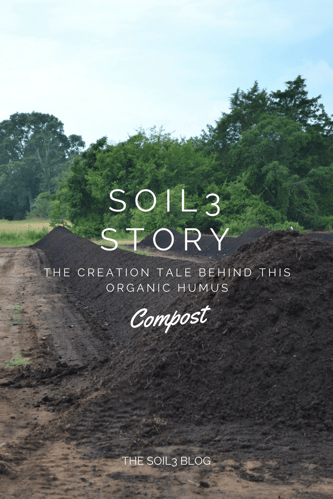 Topics: compost-topdressing, soil3 stories