Looking for a way to flex your green thumb without venturing outside just yet?
Start your seedlings in compost! Soil3 humus compost is packed full of micronutrients to ensure your plants' success, including mycorrhizae that encourage root growth. There's no better way to get your plant babies ready for spring.
Will Seeds Germinate in Pure Compost?
Some compost isn't decomposed into its humus state yet, isn't made of all the right ingredients, and could be a little smelly. This isn't the stuff you want to use to start your seedlings because it could be too potent for the seeds and burn them.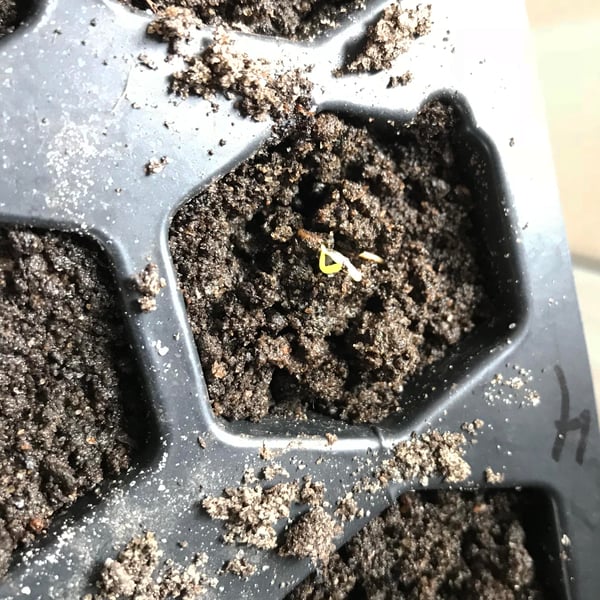 However, Soil3 is humus compost that has a texture like chocolate cake mix. It's decomposed completely in its humus form and won't burn up your seedlings or overwhelm them thanks to its special blend of controlled ingredients.
You can fill up little containers of Soil3 and plant your seeds directly in compost.
To see a whole growing season from seeds started in pure Soil3, read the blog detailing Nick Sagnella's ultra-hot pepper growing venture. Nick is our Automower expert at Super-Sod and began his first year of growing ultra hot peppers armed with Soil3 and some super spicy pepper seeds. Many of the pictures you'll find in today's post are his own!
What Containers Should I Use to Start My Seeds in Compost?
We listed several options in this blog post on saving money in the garden, but one of our new favorites is this biodegradable DIY seed starter pot made from newspaper!
Gardening is even a family affair for Super-Sod's South Carolina President, Martha Burleson. Her sister, Laura Anne McLaurin, sent us these snapshots of her newspaper starter pots for planting this year.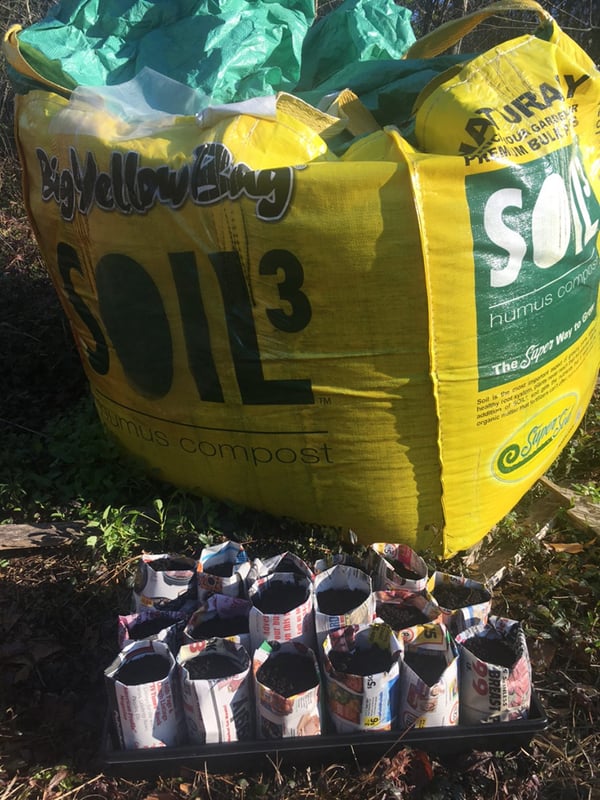 To create these biodegradable pots yourself, simply roll up your newspaper around a flat-bottomed can or bottle of your choice, fold in corners to secure the bottom, remove from the can or bottle, and add a little Soil3 to the pot before planting your seed. You can plant these directly into the ground and they'll biodegrade. It's such a fun and simple way to recycle and declutter old newspapers! See a step-by-step tutorial from Mother Earth News magazine.
When Should I Start My Seeds?
The time you start your seeds will depend on where you live, the last frost date, and what you're planting. Thankfully, folks have been planting and mapping out options for many years now, and there's a handy resource from the Old Farmer's Almanac to help you narrow down your seed start dates.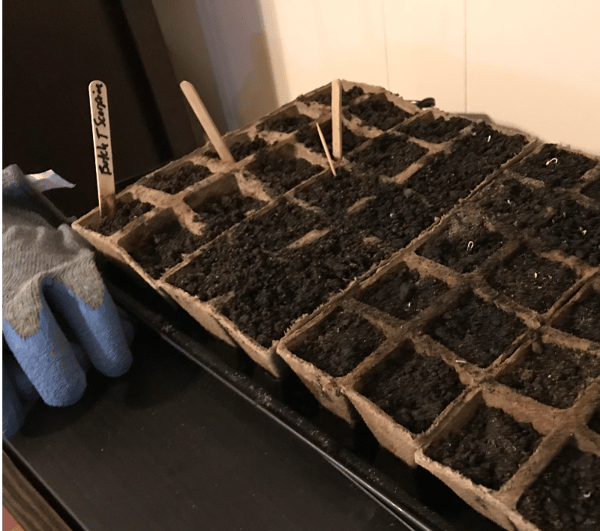 Find the seed start date calendar here. Simply type in your zip code and peruse the listing of vegetables to plan your seed starts accordingly.
How Do I Care for My Compost and Seed Starts?
Here are a few simple steps to get you started in seed care.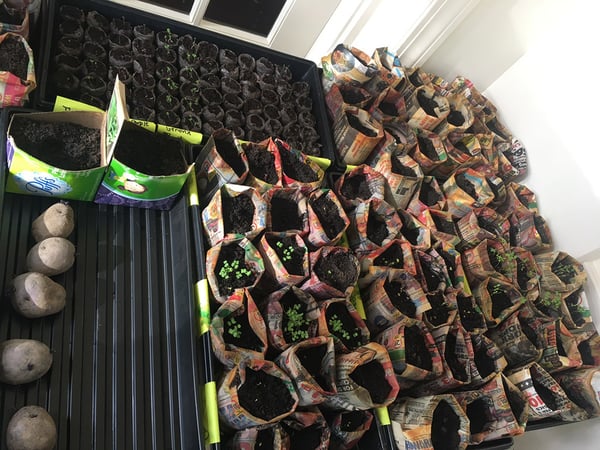 Wet your growing medium before planting your seed. Plant according to the recommended depth of your seed type. Be careful not to push them down too deep!
Place all of your seed starts in a tray where you can easily water all of them at once.
Make sure your seeds are in a warm place. Whether that's near a space heater, warm oven, or the fireplace, warmth is crucial for germination.
Many seedlings, especially the summer crops, benefit from gentle bottom heat. To provide this gentle bottom heat to her summer-loving veggies, our Marketing Director Hillary uses this heat mat.
Once they've sprouted, your seeds will need light! This could include a grow light, a portion of your home that gets sun throughout the day, or a greenhouse (should you be so fortunate to have one)!
If you find your plants aren't thriving, adjust their environmental conditions. A deep dive into seedling care in this guide from The Gardener's Network could contain your answers to complex seed care.
When Do I Transplant My Seedlings Outside?
Follow that handy Farmer's Almanac Calendar again while observing the weather yourself. Planting dates will often depend on soil temperature, and you don't want to transplant your seedlings with frost headed your way.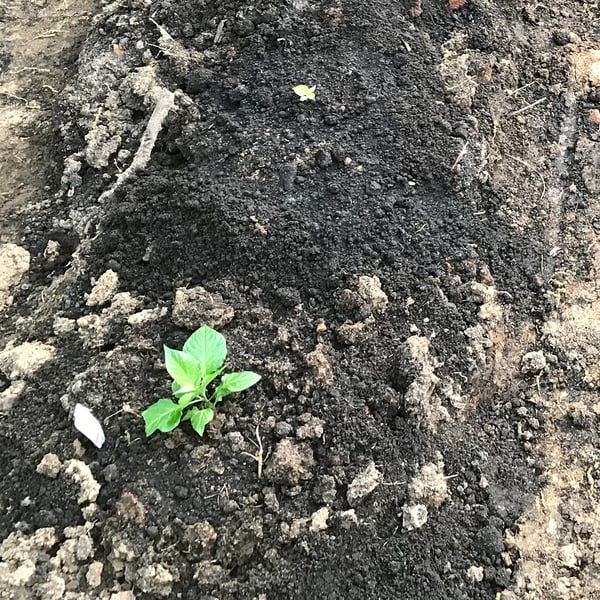 Don't get too eager to transplant outdoors before the temperatures are consistently high enough for your young plants. Otherwise you'll be constantly watching the forecast and will spend your nights covering seedlings with plastic to shield them from harsh temperatures.
While you wait for the perfect time to transplant your seedlings, go ahead and plan out your beds and determine where you'll plant what. We have a handy guide for planning your raised bed garden layout, too!
What's your favorite seed to start indoors in the spring? Let us know by commenting below!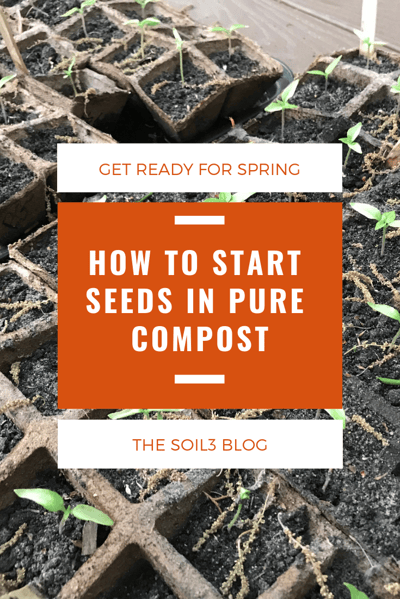 Topics: vegetable gardening, container garden, seed, Frequently Asked Questions