Nothing compares to the taste of a garden-fresh, homegrown tomato in the summertime. Ripe with potential, tomatoes seedlings are planted in the spring and result in a gorgeous array of warm-colored fruits just begging to be used in summer recipes.
A southern summertime staple, one of our favorite recipes is the simple tomato sandwich – white bread, mayonnaise (I'm a loyal fan of Duke's), and a few slices of ripe tomato, with generous sprinkling of salt and pepper.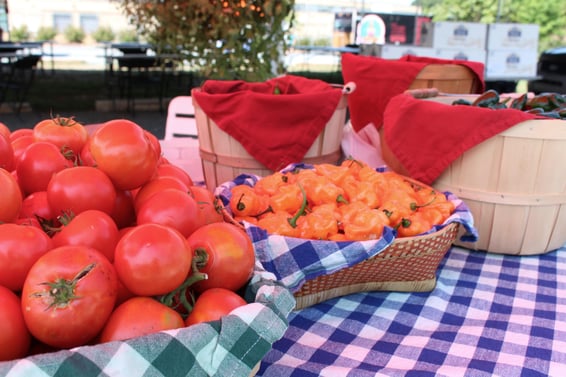 This simple sandwich accompanies many summer memories. Now tomato sandwiches by the hundreds are part of a summer tradition in Charlotte that reaches beyond the garden – the Homegrown Tomato Festival.
A Reason to Celebrate & Support Tomatoes
The Homegrown Tomato Festival began in 2017 as an event to raise money for 100 Gardens, a non-profit organization dedicated to starting aquaponics programs in Charlotte-area schools and in Haiti.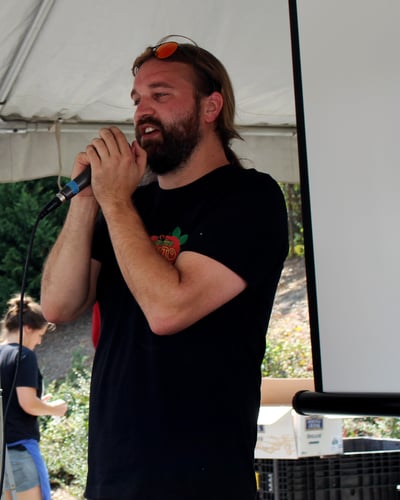 Founded by Sam Fleming and Ron Morgan in 2010 to aid earthquake victims in Haiti, 100 Gardens partners with local schools to set up aquaponics systems for raising fish and growing produce simultaneously and sustainably. This experiential learning project helps students learn new skills while having the chance to connect with sister schools in Haiti who are running their own aquaponics programs.
You know we love spreading garden knowledge here at Soil3, especially through school gardening. Serving as an event sponsor for the Homegrown Tomato Festival was the perfect opportunity to support a worthy cause while spreading some gardening wisdom, too.
Competitive Tomato Growers and Soil3
The second annual homegrown tomato festival in 2018 included a tomato-growing competition, and growers used none other than our favorite organic humus compost, Soil3! Each grower received seven half-cubic-foot bags of Soil3 to help cultivate their tomatoes for the competition and achieved delicious results!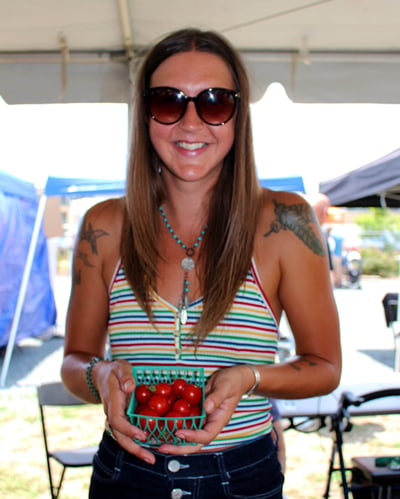 What Else Happens at a Tomato Festival?
While the tomato tastings were the highlight of the day, tomato-themed goodness abounded outside the NoDa Brewing Company Taproom. Fire-roasted tomatoes awaited their fate as delicious salsa during a cooking demonstration, accompanied by a look at tomatoes through the ages in the presentation "Our Friend the Tomato." We sampled tomato ice cream (surprisingly delicious!) and local farmers sold their fresh produce alongside other fascinating regional goods.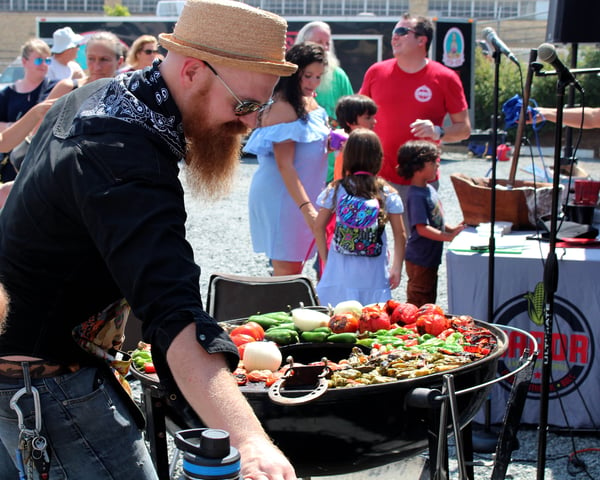 Of course, we relished the opportunity to chat with folks about growing their own tomatoes in Soil3 and how the BigYellowBag of bulk compost can make a fantastic raised bed garden and grow prize-winning tomatoes.
This community event drew hundreds to support 100 Gardens, while proceeds from the tomato sandwiches at the festival also benefitted The Bulb, another local non-profit that strives to provide local food and health knowledge to vulnerable neighborhoods.
Dreaming of Tomatoes
While the 2018 event was a success, it seeks to grow again in 2019. Get the latest updates about the 2019 Homegrown Tomato Festival by following 100 Gardens on Facebook.
In the meantime, if you're eager to learn more about school gardening, click the box below to see how students in all grade levels can learn basic science standards through gardening.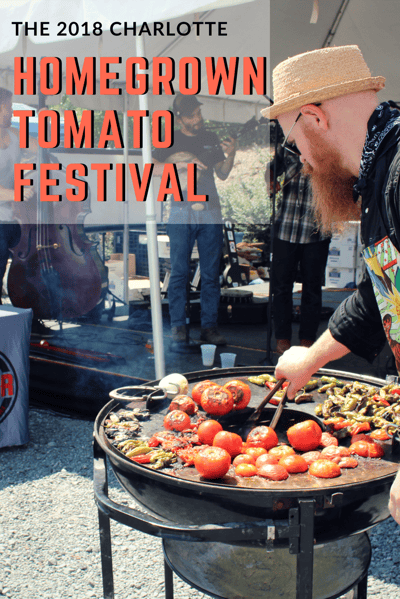 Topics: vegetable gardening, tomatoes, festivals & events