Garden greetings my fellow plant lovers! I am Brie the Plant Lady - author, horticulturist and Soil³ enthusiast. This month I am pleased to share my favorite gardening books with you. From must-have classics such as Elizabeth Lawrence's A Southern Garden to modern publications covering everything from propagation to vegetable gardening, there is a book for every gardener on this list!

MYTH: Garden books offer practical advice that works for all regions.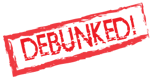 For this month's myth busting segment I am focusing on books, specifically if a book is "regionally relevant." From personal experience, I get asked the question if my books will offer literal solutions for people gardening outside of the southeast US. It is a difficult question to answer, as it can be hard to decipher specific information from a book that was written for a national or global audience.
So, this myth is both true and false. I certainly hope readers will find inspiration from the ideas presented in my books, The Foodscape Revolution and Gardening with Grains. But literal instructions for every climate? NO.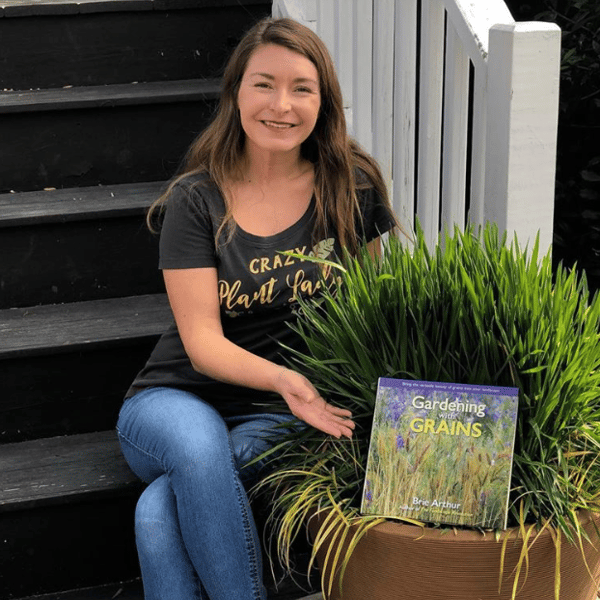 Publishers often encourage authors to write in a way that will appeal to all gardeners, regardless of USDA growing zone, climate, or experience. Therefore, so many texts revolve around zone 5 gardening culture. I try to write simple by sharing my honest experiences as a gardener in central North Carolina USDA zone 7. I reflect on my childhood gardening in zone 5 Michigan and attempt to learn from every destination I travel to. But simply stated, I am not an expert on growing in every region around the country- let alone the world.
However, that doesn't mean you won't benefit from reading books written from a different regional perspective. There is so much to learn from everyone! I have sat through lectures where a garden expert from England (or anywhere in Europe) asserts that what they do will work in a totally different part of the world. Admittedly, it frustrates me that they aren't taking into consideration where they are speaking and the reality of how different our climates are. However, I still enjoy the information and absorb inspiration from their knowledge.
These experiences have also made me very aware of how best to advise audiences outside of the southeast. I spend countless hours reviewing information from extension services in hopes that I am educated enough to offer sound and practical information despite not being a local expert.
But to answer the question "is this book regionally relevant?" If you are seeking specific information for gardening in the southeast, look for books that were intended for our part of the world. That way you can be sure the details will be relevant for your needs.
Southeastern Gardening References
There are many great reference books that are specific to the southeast US. These two comprehensive books provide valuable insights, plant selections and growing techniques for those of us who garden in the hot and humid southeastern United States:
Timeless Classics
You will never go wrong seeking wisdom from gardening legends. There is much to be appreciated from the practical approaches and plant selections offered by authors of the last century.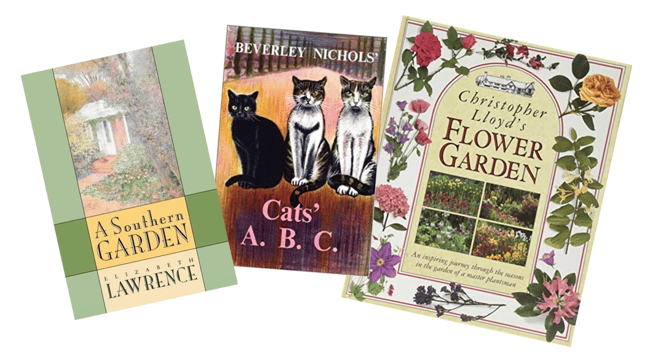 Elizabeth Lawrence:

Looking to the classics of the southern gardening genre, one could never overindulge in the beautifully articulate writings of Elizabeth Lawrence. She was the first southern author I ever read, having discovered The Little Bulbs during my time as an estate gardener at Montrose Garden in Hillsborough, NC. Her musings and experience are as relatable today as they were decades ago. As I mentioned above, A Southern Garden is a great place to start!
Beverley Nichols: Every book written by Beverley Nichols is worth reading. These hilarious tales are relatable and informative. As a self-proclaimed "cat lady" I particularly enjoy Cat's A.B.C and X.Y.Z.
Christopher Lloyd: Another classic gardening authority is the one and only Christopher Lloyd, of Great Dixter. I used his book

Flower Garden

as a reference in my childhood 4-H days, helping identify the botanical names of flowers I would enter at the county fair each summer. You will find all of his books to be informative and enjoyable.
Modern Masterpieces
Get these books asap! I promise your life as a gardener will be transformed by the wisdom shared in these texts. We are so fortunate to be living in a time with so many fantastic gardening books available at the touch of a mouse click! This is just a fraction of the books I could recommend by this list of talented authors, so do yourself a favor and invest in all their work.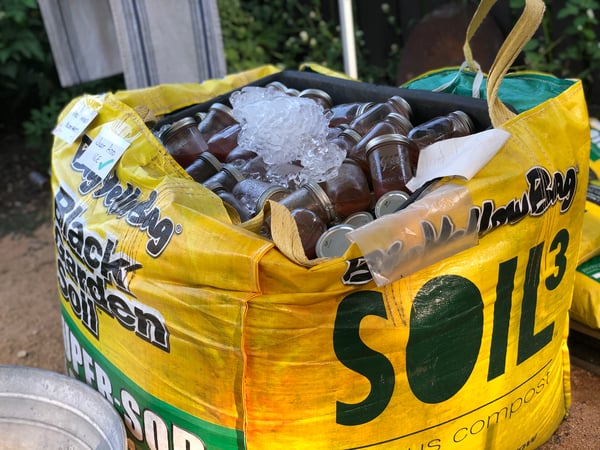 Gardening with Emma
A new favorite book of mine is by an extraordinary young woman, Emma Biggs. At age 14 she has written one of the best gardening books I have ever seen.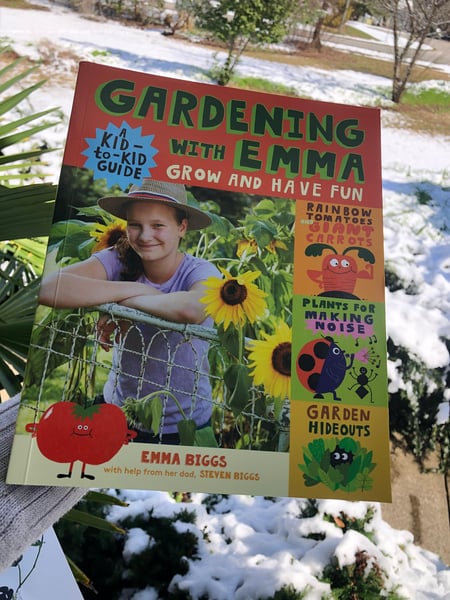 Filled with practical, well explained advice Gardening with Emma is the perfect book for gardeners of any age or experience level. If you aren't familiar with Emma, check out her podcast The Garage Gardeners. I will be a guest on April 1, 2020!
Baker Creek Seed Catalog
I would be remiss if I didn't also mention the annual Baker Creek Heirloom Seed catalog, which should be a book. This is truly a modern-day encyclopedia of knowledge featuring the most interesting heritage food crops and flowers available in the world. At 452 pages this is well worth the $10 investment, or better yet, order seeds and you will get it free of charge!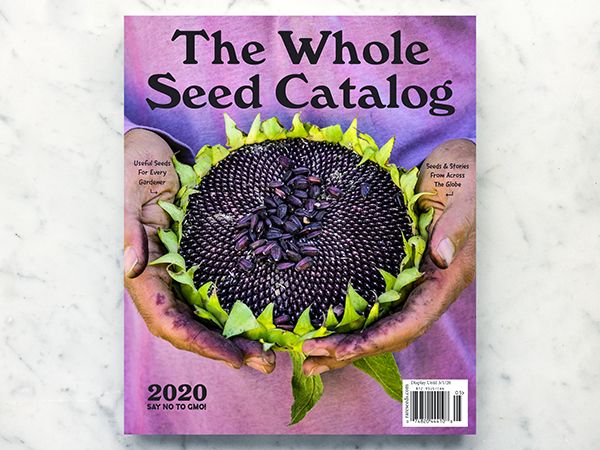 Catalog image from Baker Creek Heirloom Seed Co.
Happy Reading
As always, I wish you the best in your gardening adventures and hope you will enjoy these recommended books as much as I have! Please send me your gardening questions and check out my YouTube channel: Brie the plant lady to watch up-to-date videos from my home foodscape!
Until next month, happy growing!
Brie
All photos by Brie, unless otherwise noted.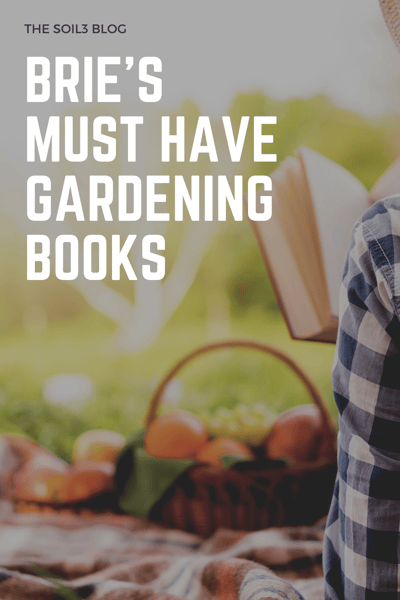 Topics: vegetable gardening, ornamental gardening, containers and raised beds