What is BigYellowBag?
You know and love the BigYellowBag, but do you know where the practically luminous bag came from? The idea of delivering a cubic-yard BigYellowBag to your home originated in Canada with Greenhorizons Sod Farm in 1994. They soon began to share the concept with other sod farmers across Canada and the U.S. who became licensees.
Through BigYellowBag, licensees have access to a distribution software for scheduling deliveries and the opportunity for collaborative marketing to help each other learn how to best market compost and improved soil products.
BigYellowBag Folks Visit the South
From January 16 to 17, 2018, Super-Sod had the pleasure of welcoming BigYellowBag licensees to Georgia for the annual meeting. After a meeting day focusing on the story of BigYellowBag, Super-Sod had the opportunity to share a story of Soil3 and the Middle Georgia farm with the entire group!
Though the weather was chilly and an unusual blanket of snow fell upon Atlanta the night before the trip to Middle Georgia, our neighbors to the north were not fazed by the cold and risk of braving snowy Southern roads.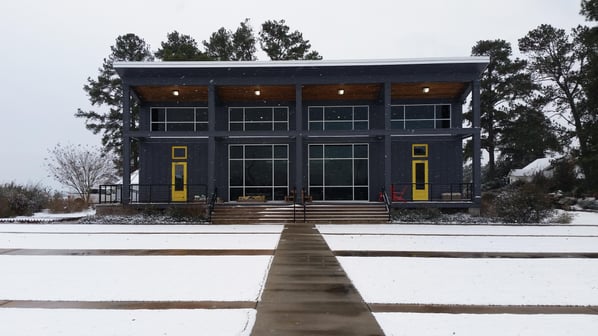 During this visit, the group enjoyed coffee and doughnuts at the Middle Georgia store before venturing out into the windy morning.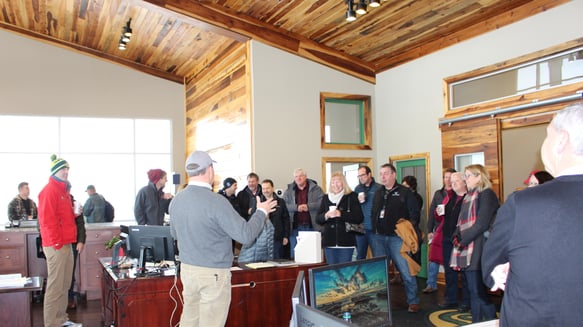 After a short stop at the equipment barn to inspect mowers, harvesters, and tractors, they drove to the compost operation where Super-Sod mixes compost from three ingredients: manure from a local dairy, grass clippings from our sod fields, and wheat straw also from our farm.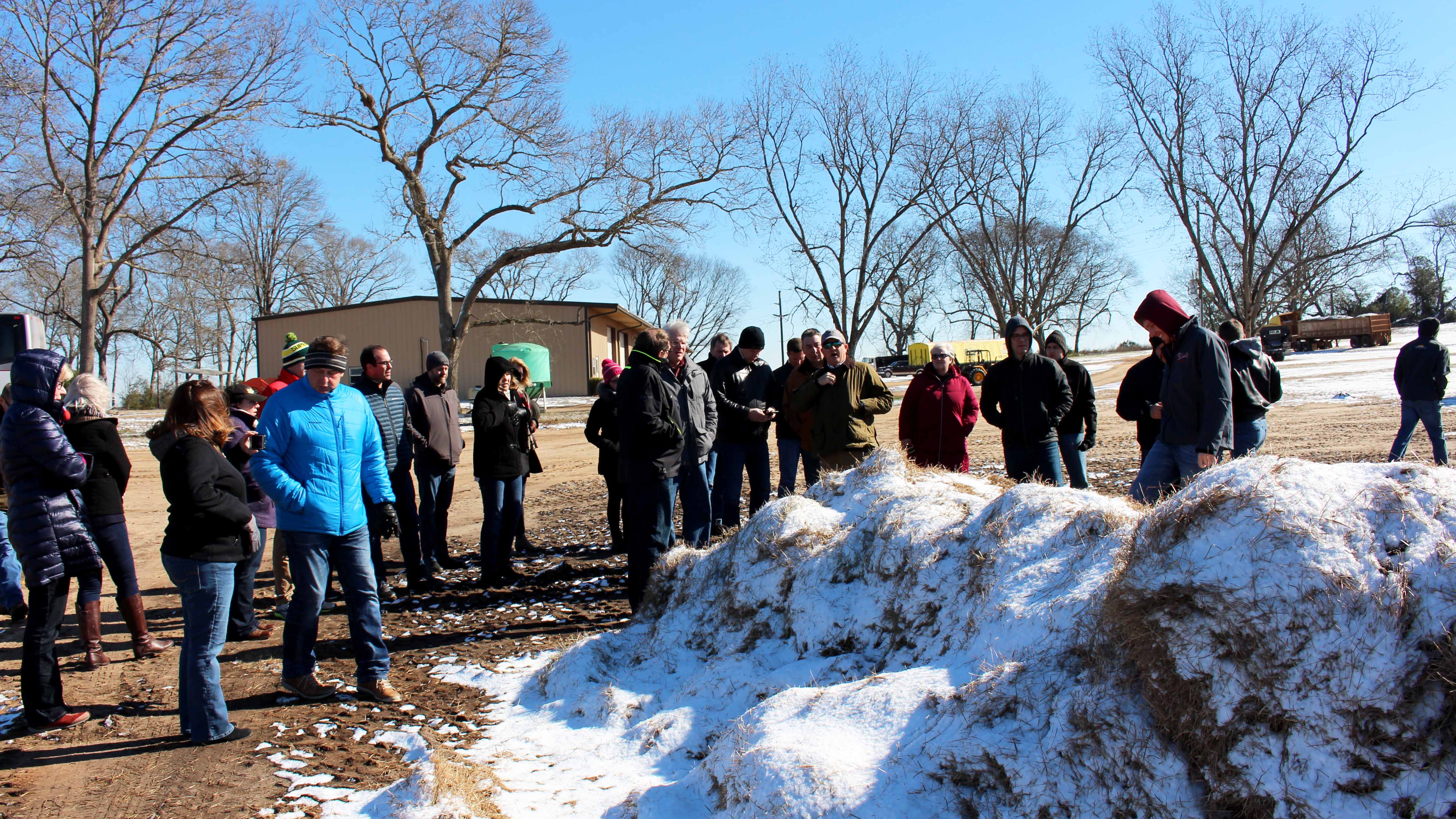 Next came the demonstration of the gigantic machine that turns the windrows of sod to ensure they heat to the magical 160 degrees that guarantees the final compost product is weed-free. On this particular day, temperatures dropped as low as 22 degrees Fahrenheit in Fort Valley, but the internal temperature of the compost remained high. Though the windrows reach 160 degrees relatively early in the process, they still have a few weeks left to break down before the compost is ready for bagging.

Finally, the group visited the bagging operation beside the mountain of dark, rich, finished compost. After filtering the complete compost through a machine to rid it of any stray rocks or sticks, Soil3 is funneled into BigYellowBags two at a time by the expert crew.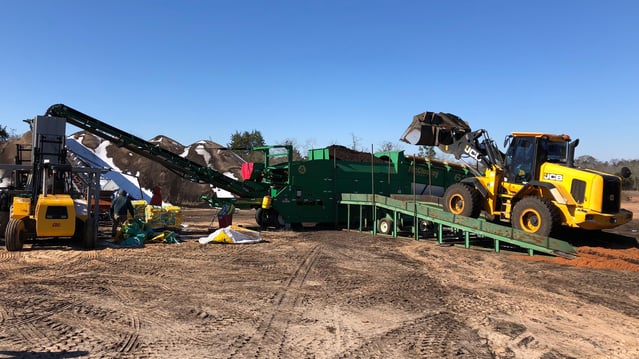 It was such a delight to show off the Super-Sod compost facility to these wonderful folks, albeit the particular day of the tour was a little chillier than we would have liked. Thank you, BigYellowBag, for visiting!